"Our Quality Assurance Team is Involved in Each Step of the Production Process."
A complete Quality System is only as good as the people who are responsible for its operation. At Wellington Foods, we believe that a culture of quality starts with company ownership and executive management. It is defined by written process and followed up with consistent training. Quality is the responsibility of everyone in our organization, not just our Quality Assurance staff.
---
Our production team understands that their role is to consistently produce quality products.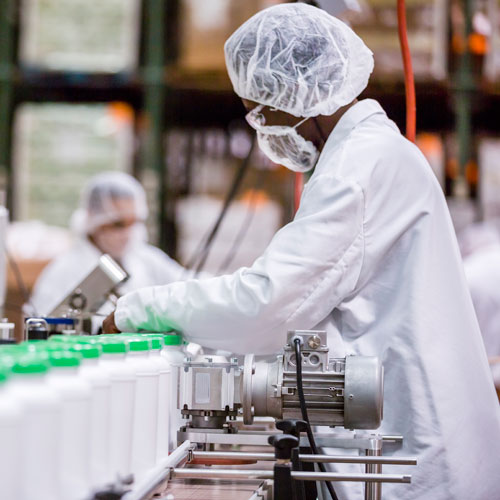 The production team carries the initial responsibility for quality. Our staff of Quality Assurance technicians works closely with our production team to monitor, verify and approve that the required procedures are being followed. Our QA team is involved with every step of our production operation, from receiving materials, to weighing and batching, to packaging of finished product. At each point in our process there are steps requiring a QA check, verification and sign-off.
A QA staff member performs pre-production approvals on materials, equipment and process detail. The QA team is involved in post-production inspections of finished product, and oversight of the post-production sanitation process. Each product's Master Manufacturing Record provides space for the appropriate Quality team member to verify and sign approval for in-process control points and packaging specifications. At every step in our production process, our Quality Assurance staff works with our production team to confirm that we meet our customer's high quality standards.