Wellington's Core Competence is Developing and Producing Liquid Nutritional Supplements and Functional Beverages
We understand the complex nature of liquid supplements and functional beverages, and the attention to detail required to develop and produce these products successfully. The process of manufacturing liquid dietary supplements and functional beverages is complex and our Development Team works with our Manufacturing Group to create products that meet our high standards for purity, potency and composition.
---
Wellington Foods has been an industry leader in the production of liquid nutritional supplements since 1974.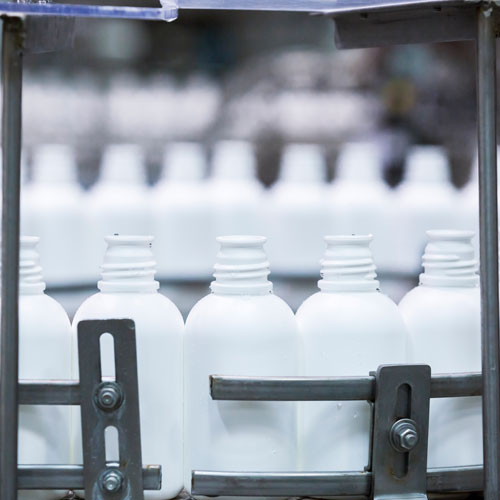 Over the years, many things have changed in the natural products marketplace. Consumer tastes have evolved, innovative ingredients have been developed and packaging technology has improved dramatically. Liquid nutrition has grown both in popularity and in the variety of product offerings, including new concepts in liquid nutrition and the acceptance of functional beverages in the marketplace.
To meet the needs of our expanding and evolving market, Wellington Foods has designed and built a state of the art liquid blending facility, complete with new stainless steel tanks and the latest process automation software. Our trained staff use this equipment to accommodate a wide range of batch sizes and our specialized blending and pasteurization equipment can make even the most challenging combination of ingredients work well in a liquid dietary supplement or functional beverage. Our rigorous process control and Quality Department oversight allow us to produce consistent products batch after batch.
Our bottling operation is sophisticated and can handle a wide variety of packaging configurations. Multiple liquid filling lines give us the capability to pack products in glass and plastic, from very small sizes to large bulk packages.
Successful brands are constantly looking for ways to differentiate themselves, and Wellington's packaging technology gives brands a wide variety of options. Whether your product is an 'ounce a day' dose or a ready-to-drink, single-serving beverage style product, Wellington has the packaging versatility to meet a broad range of packaging combinations, and our coding and labeling options help us meet the diverse needs of the brands we serve.